Roasted Candied Pecans, we've upped the flavor on this all-time holiday favorite! Pan roasting the pecans prior to candying, enhances the flavor, aroma, and crunch big time! 
Cooled completely, then dunked in a vanilla egg white bath and tossed with sugar and spice. Our little pecan candies bake slowly in a low oven, browning and caramelizing a little at a time. The sweet spicy aroma that fills the kitchen, is an announcement the Holiday Season has arrived.
A totally addictive fun treat, that tops salads, can be given as a gift, or even eaten by the handful (our personal fave)!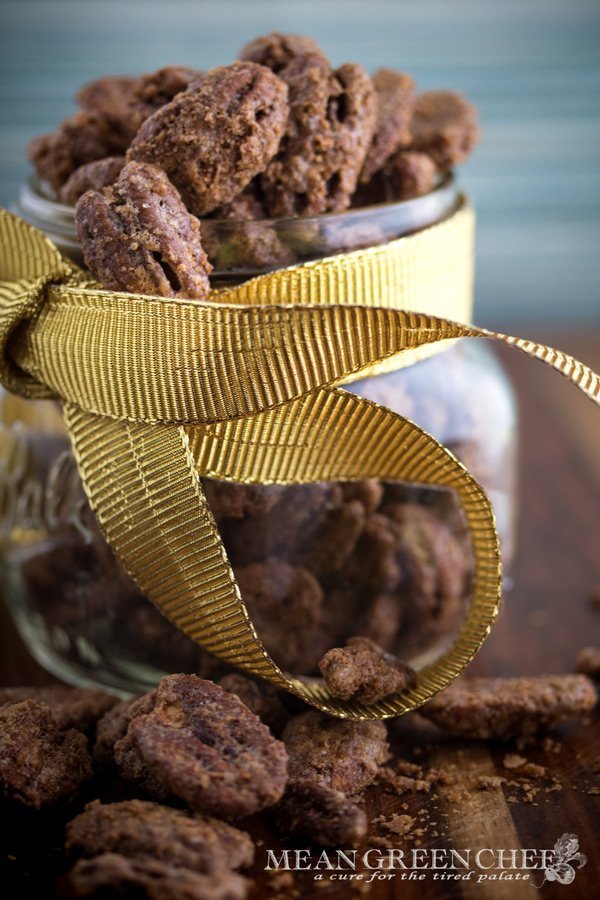 That's all thanks to the magical (OK scientific) effect called the Maillard Reaction. What's that? 🙂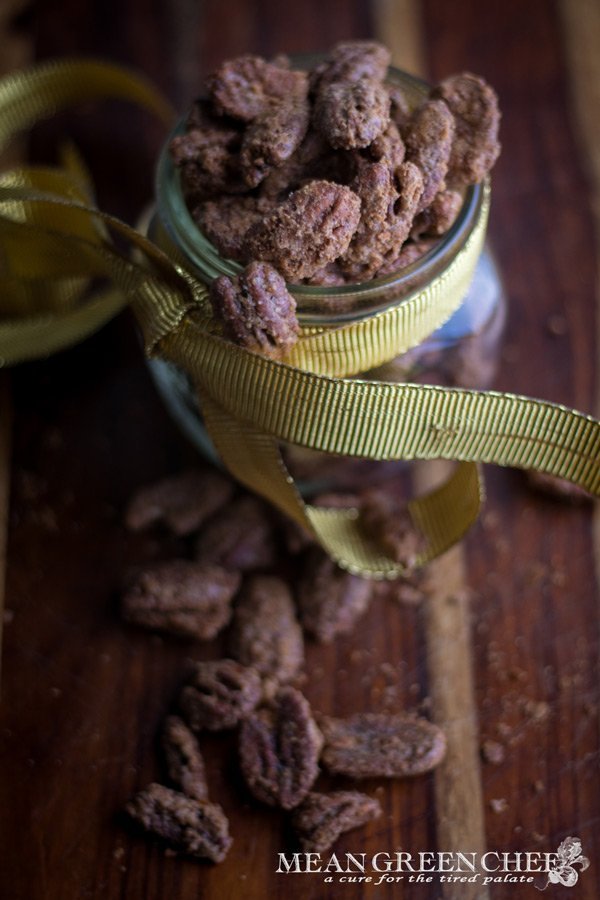 What is the The Maillard Reaction?
The Maillard Reaction is the browning of food that unlocks both flavor and nutrients. First observed by Frenchman Louis-Camille Maillard who wrote about it in 1913.
The browning is caused when Amino Acids in food react with sugars at temperatures around 300° F/154°C. This reaction unlocks hundreds of new compounds which bring amazing new flavors to food.
A distinctive set of flavor compounds are formed during the Maillard Reaction. This browning can be seen in a whole range of foods like nuts, breads, roasted coffee, vegetables, steaks, and meats.
If the Science doesn't interest you, just know that the taste will win you over!
Please Pin our Recipe to Share with Your Friends!👇🏼
How to make Roasted Candied Pecans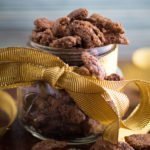 Roasted Candied Pecans
Roasted Candied Pecans, we've upped the flavor on this all-time holiday favorite! Pan roasting the pecans prior to candying, enhances the flavor, aroma, and crunch!
Category:
Cooking Techniques
Keyword:
Roasted Candied Pecans
Ingredients
4

cups (400 grams)

pecan halves

unsalted

1/2

cup (100 grams)

sugar

1/2

cup (90 grams)

dark brown sugar

1

Tablespoon

cinnamon

1

teaspoon

Kosher sea salt

finely ground

1

large

egg white

room temp

1/2

teaspoon

vanilla extract

1

teaspoon

water
Instructions
Preheat oven to 300°F/148°C. Line a large sheet pan with parchment paper and set aside.

Heat a large cast-iron or heavy skillet over medium-high heat. Once hot add the pecans and spread along the bottom. Leave for 1 to 2 minutes until they start to brown and become fragrant. Use a spatula to stir the pecans around the pan. Continue cooking, stirring every 15 seconds or so, until they are nicely browned and have a deeply toasted flavor, about 5 minutes time in total. Transfer to a piece of parchment paper until they've cooled to room temperature.

While the pecans cool, add sugar, brown sugar, cinnamon, and salt. Whisk until combined. Set aside.

In a large bowl, whisk the egg white, vanilla, and water together until frothy. Add the cooled pecans and gently toss until the pecans are well coated. Add the sugar and cinnamon mixture and toss until pecans are coated.

Spread the pecans out in a single layer on prepared baking sheet. Bake for about 40-45 minutes, stirring every 15 minutes. The sugars will crystalize on the pecans.

Remove from the oven and let the pecans cool on the baking sheet. When completely cool, store in an airtight jar for up to 1 month.
Recipe Notes
Prep time is approximate
Store in an airtight container up to 1 month.
Pecans can be frozen too! Cool completely after baking then transfer them to an airtight container, or freezer bag. Will keep up to 2 months.
Did you Make a Mean Green Chef Recipe?
We 💙 LOVE 💚 seeing your creations! So don't forget to tag us @meangreenchef or #meangreenchef so we can see what's happening in your kitchen!