Learn How to Grow Your Food Blog! Here's a HUGE list of 100 Link Parties for Food Bloggers and so much more! You'll find Foodie Facebook Groups, Pinterest Group Boards, Recipe Submission sites to create Good Back Links for SEO,  a link to Our Ever-Popular How to Set Up Yummly Post, and so MUCH MORE! Did we mention this will grow your blog too? Well, it will! If you participate and utilize these links You Will Grow Your Food Blog! I Guarantee it!!  
Remember building relationships in blogging is the key to success!
Links are as current as possible and will be added and updated as needed. If you host a Linky Party and would like to see it listed here, just give us a shout!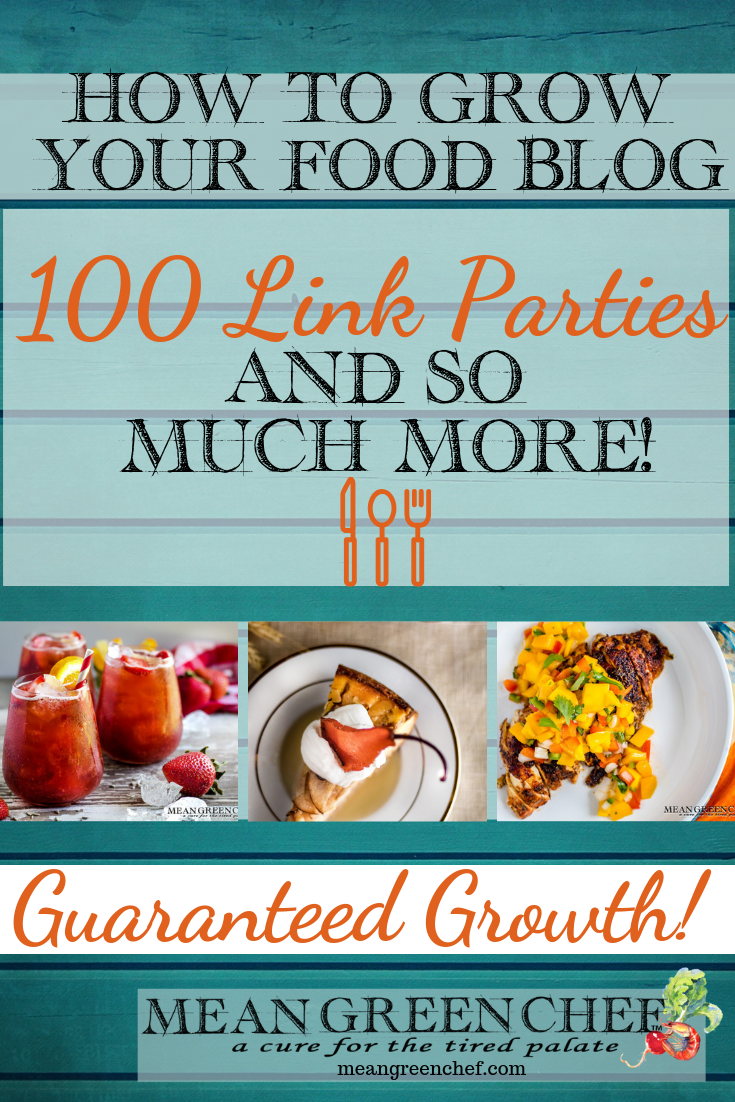 Food blogging is like any business, it's all about relationship building and growing dynamic friendships! Share the love and don't crash the party, drink the punch and leave.
Also, as an added bonus we've added links to the top Recipe Photo Submission Sites too. So we'll get started with those! 
Recipe Photo Submission Sites
Each site has different requirements, but in general they ask for:
your email address
link to your recipe
a cropped photo
name/short description of the recipe
If you want to create some positive DO Follow Back Links for great SEO submit your recipes to the The Worlds Diner today!
Bloggers Traffic Community
If you're looking to become more relevant with Google, you need traffic! BTC is a great place to gain relevant traffic! Daily threads that promote growth. One caveat if you participate make sure to follow through with your fellow bloggers too. There is a free and paid option ($25 a year) totally worth the $!
Linky Parties are also known as Blog Hopping Parties! Please note that some may be listed under a certain day, but are labeled for the next. Due to the owners opening the party the night before. 
Check out Mean Green Chef Pinterest Management Services!
Looking for some Pinterest Group Boards?
Every link party has its own rules, so be sure to read them and respond in kind. Other than that, get ready to funnel traffic to your site and make friends along the way.
100 Link Parties for Food Bloggers Please Pin for Reference!👇🏼