Our Homemade Pumpkin Pie Spice is the perfect spice blend for all of your favorite fall recipes. Plus you can adjust the flavor to your liking and create your own amazing twist too! 
If you've never made your own spice mixes, it's so easy! Plus, when you make pumpkin pie spice in your own kitchen is a great way to avoid all of the added crap that lurks in the store-bought varieties, many contain anti-caking agents, stabilizers, gluten, sugar, and MSG. Not very appetizing! 
This recipe in its entirety comes from my mother, who was a Master Baker and gave me a serious love of desserts! It's been used for years both professionally and around the family table. It contains a secret ingredient of sorts, probably not so secret but it really makes these spices shine.
Cardamom! Rightly so-called since it's my mom's blend! OK, couldn't resist, but this spice WOW it's complex and if you've never smelled or tasted cardamom then you're in for a treat.
Also called, cardamon or cardamum is a spice made from the seeds of several plants in the genera Elettaria and Amomum in the family Zingiberaceae. Both genera are native to the Indian subcontinent and Indonesia.
They're recognized by their small seed pods: triangular in cross-section and spindle-shaped, with a thin, papery outer shell and small, black seeds; Elettaria pods are light green and smaller, while Amomum pods are larger and dark brown.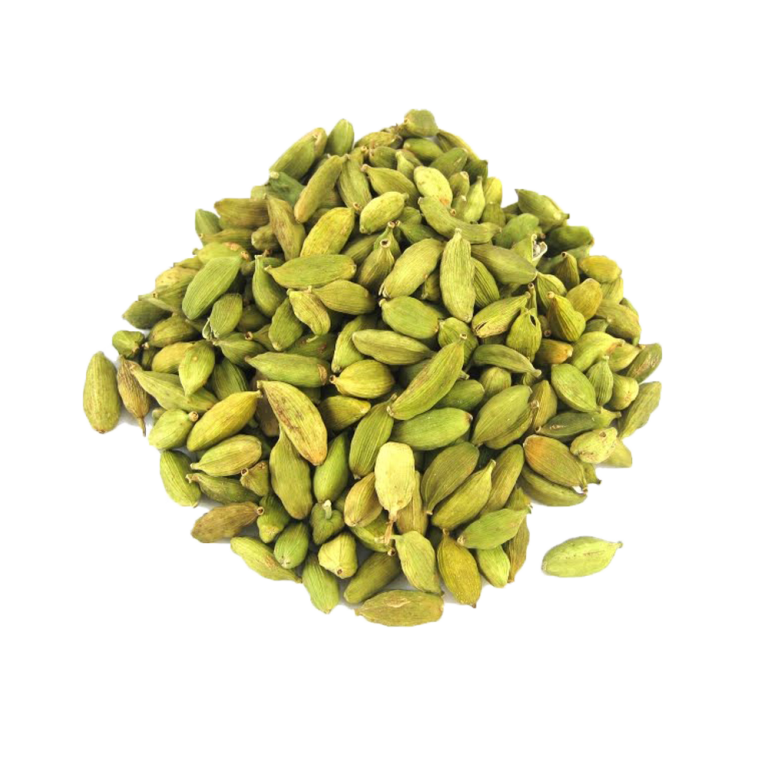 What Does Cardamom Smell Like?
Ground Cardamom seeds have a subtle perfume, that's almost floral in nature. Savory, slightly woody, and sweet with a hit of fennel or anise.
Chef's Note: Did you know? Cardamom is the world's third-most expensive spice, surpassed in price per weight only by vanilla and saffron.
Does Cardamom Taste like Licorice?
Cardamom is complex in flavor and has a hint of fennel. Giving it mild licorice and clove hints with a twist of citrus! It's the ideal spice to compliment cinnamon, allspice, nutmeg, cloves, and ginger.
Are There Other Spices I Can Use in Pumpkin Pie Spice?
Be adventurous and create a new Pumpkin Pie Spice, here are some other sweet and spicy additions that can put a whole new spin on your recipes!
Allspice:

 Has a spicy taste and fragrance that closely resembles a mixture of cinnamon, cloves, nutmeg, and a dash of black pepper. Warm and pleasantly pungent with peppery tones as well as hints of juniper and peppercorn. A varied seasoning can be used to flavor main dishes, sides, desserts, and even drinks.

Black Pepper: 

Sharp, piercing aroma and a characteristic woody, piney flavor that is hot and sharp to the taste. Black Pepper adds flavor to nearly every food of every country around the globe. 

Cinnamon:

 Characteristically woody with a sweet earthy in taste and aroma. Warming to the taste and the main ingredient in Pumpkin Pie Spice. Cinnamon is the dried inner bark of various evergreen trees belonging to the genus Cinnamomum. At harvest, the bark is stripped off and put in the sun, where it curls into the familiar form called "quills."Cinnamon in the ground form is used in baked dishes, on fruits, and in confections. 

Cloves: 

Warming to the taste, strong and sweet with a strong astringent flavor. Cloves are used in meats, salad dressings, and desserts and is an essential flavor contributor to ketchup and Worcestershire sauce seasoning blends. 

Cardamom: 

As a spice, cardamom is extremely versatile, and is used all over the world in coffee, sausage, meat, and fish recipes. Usually purchased ground, but for a more intense flavor experience, the pods can be opened to release its tiny black seeds and then ground freshly. 
Pumpkin Spice is my favorite season!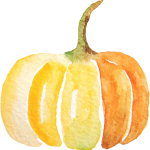 Fennel: 

Has a mild licorice aroma and flavor and when used in moderation it balances many dishes beautifully. Fennel seeds are featured in Indian, Asian and Middle Eastern cooking, and they are a frequent ingredient used in making sausages. They're also a key ingredient when making absinthe. 

Ground Ginger: 

Sweet, spicy and woody ground ginger is the primary spice in gingerbread. But it's also an essential ingredient for pumpkin pie spice. In the 1800s, Ginger was commonly sprinkled on top of beer or ale, then mixed into the drink with a hot poker, thus the invention of ginger ale.

Lemon Peel: 

Bright and beautiful the addition of lemon peel adds needed citrus hit too many dishes. Also used to flavor salad dressings, cookies, desserts, vegetable dishes and so much more. Use sparingly, since the flavor is concentrated. 

Nutmeg

: Warm, sweet and woody with a slightly earthy floral aroma. If you're using whole nutmeg the contrast between the freshly ground spice and the pre-ground variety is like night and day. Freshly grated nutmeg is incredibly rich, earthy and complex- try it and you'll never look back! 

Mace: 

Ground from the lacy outer covering of the nutmeg, commonly called "blades," mace imparts a sweet and pungent flavor that is different from nutmeg but balances it. Many times French cuisine calls for them to be used in tandem to balance the flavors. The aroma is more peppery and not as sweet as nutmeg.

Star Anise:

T

his pretty, star-shaped spice has an intensely sweet licorice taste and smell, offering a notable counter-point of flavor. It has many uses both alone and in combination. Star anise pairs beautifully with sweet potatoes and pumpkin and offers a unique addition to caramelized onions too. Just toss a small piece in the pan and it adds an amazing depth of flavor. 
Pumpkin Spice Recipe Variations
Classic Pumpkin Pie Spice
1 teaspoon ground cinnamon

1/4 teaspoon ground nutmeg

1/4 teaspoon ground ginger

1/8 teaspoon ground cloves
Full Monty Pumpkin Pie Spice  
4 Tablespoons ground cinnamon

1 Tablespoon ground ginger

1 1/2 teaspoons ground cardamom

1 1/2 teaspoons ground nutmeg

1 1/4 teaspoon ground cloves

1 teaspoon ground allspice

1 teaspoon ground fennel

1/2 teaspoon ground star anise
Piquant Pumpkin Pie Spice
4 tablespoons ground cinnamon

2 tablespoon ground ginger

1 1/2 teaspoons ground nutmeg

1 1/4 teaspoon ground cloves

1 teaspoon freshly ground black pepper

⅛ teaspoon ground cayenne
What Else Can I Use Pumpkin Pie Spice In?
Homemade Pumpkin Pie Spice can be used in more than just Pumpkin Pie! Its name undersells the value it actually holds for many dishes in the kitchen! Here are some great ideas for adding this lovely spice to your fall recipe roundup! If a recipe doesn't directly call for pumpkin pie spice you can easily add some to taste.
Coffee:

  Sprinkle pumpkin pie spice into your coffee grounds, then brew. 

Spiced Nuts:

  Preheat the oven to 250°F/121°C.  Mix 

1/3 cup sugar, 2 teaspoons Pumpkin Pie Spice, 1/4 teaspoon salt in a small bowl. Then beat 1 egg white  and 1 tablespoon Pure Vanilla Extract in a large bowl until foamy, then toss in 3 cups of pecan halves and toss well to coat. Add spice mixture; toss to coat pecans evenly. Spread pecans in single layer on lightly on a parchment lined sheet pan. Bake 1 hour, stirring once. Cool slightly and break apart. Cool completely. Store in airtight container up to 2 weeks, these also make great mason jar gifts too!

Whipped cream: 

Combine 

1 cup chilled heavy whipping cream, 1/4 cup confectioners' sugar ,1 teaspoon pumpkin spice , and 1 teaspoon bourbon into a large bowl. Beat vigorously with a whisk or electric mixer until soft peaks form. Dollop over your favorite fall desserts!

Roasted Vegetables:

  Use pumpkin pie spice to season sweet vegetables like winter squash, sweet potatoes, and carrots. Preheat oven to 425°F/218°C. Toss freshly washed veg with olive oil, sea salt and a 1-2 teaspoons of pumpkin spice and roast, 30 minutes to one hour, stirring at least once or twice during roasting for even cooking and browning.

Waffle or Pancake Batter:

 Use 1/2 teaspoon per cup of batter for an easy fall-flavored breakfast.
8 cups freshly popped popcorn

1/3 cup butter

3 Tablespoons sugar

1/2-1 teaspoon Homemade Pumpkin Pie Spice
Put popped corn into a large bowl with room to toss ingredients.
Melt butter and add sugar and pumpkin pie spice, stir until the sugar is dissolved.
Drizzle over popcorn and toss until well coated.
Please Pin Our Recipe to Share with Your Friends!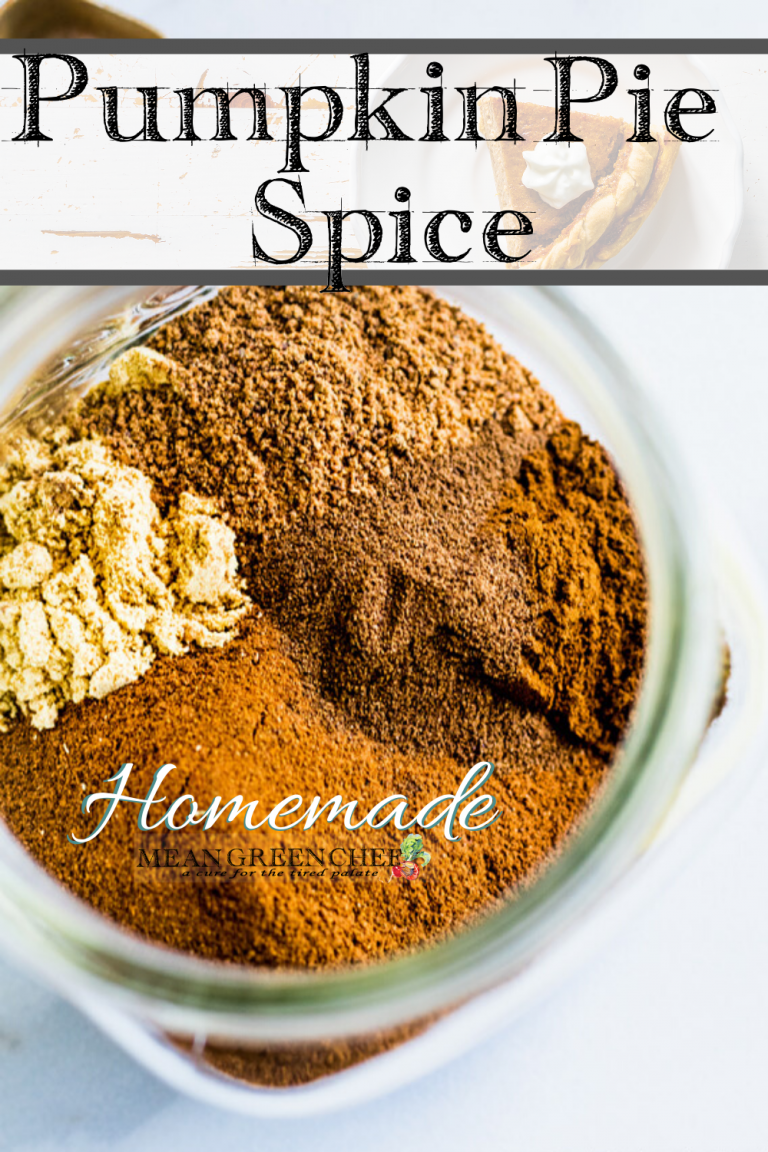 How To Make Homemade Pumpkin Pie Spice
Homemade Pumpkin Pie Spice
Our Homemade Pumpkin Pie Spice is the perfect spice blend for all of your favorite baked goods. Plus you can adjust the flavor to your liking and create your own amazing twist too!
Keyword:
Fall Recipes, Pumpkin
Ingredients
3

Tablespoons

cinnamon,

ground

½

teaspoon

cardamom,

ground

2

teaspoons

nutmeg,

ground

1

teaspoon

allspice,

ground

1

teaspoon

cloves,

ground

2

teaspoons

ginger,

ground
Instructions
Add the cinnamon, cardamom, nutmeg, allspice, cloves, and ginger to an airtight container. Shake or stir until thoroughly combined and use in your favorite Pumpkin Pie Recipe
Recipe Notes
Prep time is apporximate, but this is a super fast spice recipe to add to your flavor arsenal!
Properly stored, pumpkin pie spice will generally stay at best quality for about 2 to 3 years. To maximize the shelf life of pumpkin pie spice purchased in bulk, and to better retain flavor and potency, store in an airtight container.
Check out our Roasted Pumpkin Puree, using freshly roasted pumpkin ups the flavor in every recipe that calls for canned pumpkin puree….
Did You Make a Mean Green Chef Recipe?
We 
LOVE
seeing your creations! So don't forget to tag us @meangreenchef or #meangreenchef so we can see what's happening in your kitchen!
Also Shared on These These Great Link Parties!