Please note that some of the links on this page are affiliate links. We only recommend products we utilize and trust. Thank you for your support.
Find Fundamental Food Blogger Resources here! These companies and apps keep our blog running smoothly. From getting your site up and running, keeping it secure, handling SEO and everything in between, these tools help make your job easier so you can focus on creating great content. While you may not be ready for every tool listed, be sure to pin this page for future reference.
I love working in WordPress, and so do 75 million other website creators (and counting), it's the most popular way to build a website! So I recommend starting on or switching over to a self-hosted WordPress configuration. For more on why you should choose a self-hosted WordPress site, be sure to read Understanding WordPress.
SiteGround: A great web hosting company, founded in 2004 by a few university friends. In most recent data, it reports servicing more than 1,700,000 domains worldwide. It provides shared hosting, cloud hosting, and dedicated servers as well as email hosting and domain registration. Awesome customer service and ratings! We started with another hosting service, and switched to SiteGround. They are far superior to Bluehost in my opinion in speed and customer service! So before you jump, be sure to check them out first.
You'll receive a few Free Themes integrated into WordPress, such as Twenty Nineteen. I suggest that you make the small investment to purchase a paid theme. Making sure that it's updated frequently (at least every couple of months) and comes with a child theme.
ThemeForest: Before you go crazy looking at hundreds of options, check out the Soledad Multi-Concept Blog/Magazine/News AMP WordPress Theme. It's our theme of choice and the customization is amazing. it comes with a child theme and you'll see it's updated frequently and is optimized for site speed. Totally love the control we have over every single aspect of Mean Green Chef.
Most of these plug-ins offer free versions, with the paid versions you get extra perks but the freebies are packed with power until you get up and running. We'll start at the top of the list.
Akismet Anti-Spam: Does what it says! Blocks spam comments and catches pingback spam by using algorithms. You don't need unwanted, malicious, or inappropriate links popping up on your site.
Google Analytics Dashboard for WP: Displays Google Analytics Reports and Real-Time Statistics in your Dashboard. Automatically inserts the tracking code in every page of your website.
Header and Footer Scripts: Allows you to insert code or text in the header or footer of your WordPress site.
Instagram Gallery: Display Gallery on the website from Instagram.
Jetpack by WordPress.com: A WordPress plugin by Automatic, the company behind WordPress.com. Signing up for WordPress.com gives you access to all of its features, which you can use on your self-hosted WordPress.org installation via the Jetpack plugin. Meaning more customization!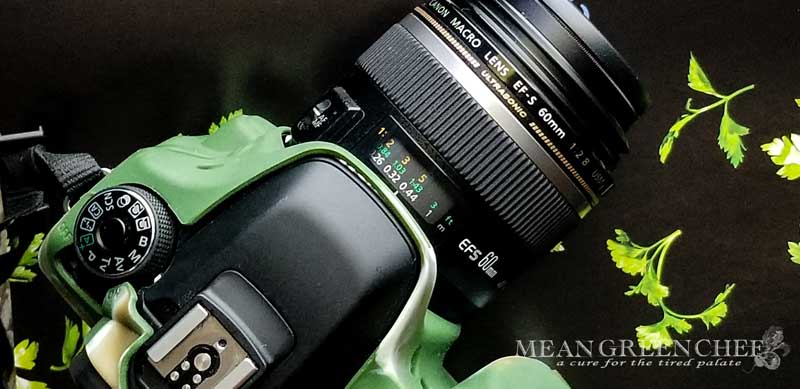 The above post will give you a quick rundown of the Canon gear we're currently using. The newest purchase in the 50mm, which truly is a gem! New post coming soon.
Lightroom/Photoshop: Turns RAW images into website ready photos! Allows you to import, organize, develop and create images that reflect your vision. Also available for Android and iPhone.
UpdraftPlus – Backup/Restore: Back up your website, imagine losing every bit of information you've painstakingly added to your site? Take backups locally, or backup to Amazon S3, Dropbox, Google Drive, Rackspace, (S)FTP, WebDAV & email, on automatic schedules. We backup daily, just in case!
Crashplan: Back up your computer! If you aren't using an external drive to back up your precious files, check out Crashplan, affordable and trusted by major corporations and small businesses. We believe it's worth the investment for peace of mind.
Lastpass: Secures your accounts with unique passwords for every account you use and maintain, passwords are then saved in the "vault". You'll have one master password and the Lastpass browser extension fills in passwords for you when signing into an account.
Social Media Scheduling Tools
Tailwind: Save time scheduling to Pinterest and Instagram, post at the best times for engagement, grow together with Tribes, get more actionable analytics. And you can start for free!
Hootsuite: Manages multiple social media platforms, helping you to keep track and run your network channels. You'll see what people are saying about your brand so you can respond immediately.
Mailchimp: If you have fewer than 2,000 subscribers, you can send up to 12,000 emails monthly for free with Mailchimp. Great templates, easily create mailing lists and integrate Mailchimp into WordPress with ease!
Stay on top of current food blogging tips, techniques, photography, styling and more. We only send relevant info and will never sell our e-mail list or spam. Thank you for reading, drop any questions you have below! 
Please Pin our Post to Share with your Pinterest Friends!
Further Resources for Food Bloggers