? JOIN THE WAITING LIST ??‍?
Join to get notified when we open enrollment.?
THE ART OF FLAVOR PROFILING
Let Your Imagination Come Out and Play in the Kitchen
Great cooking is recognizing how to season and prepare dishes to amplify flavors to their fullest.
"We're having that again"?
 The majority of home cooks rotate 4-9 recipes a month. Most getting into the habit of executing the same dishes because of the convenience and a lack of conviction to step outside of the box.
Pre-enroll today for savings and added bonuses!
THE ART OF FLAVOR PROFILING
? Class opens April 15th enroll now for bonus content & free access to our master baking class! ?
23 WEEKS, OVER 115 CLASSES!
The Art of Flavor Profiling is a step-by-step course that develops flavor awareness. A 23-week course with more than 115 individual classes, an evolution in ingredient awareness. Keep reading to see the full course outline, covering each week and the topics, ingredients, cuisines, and cooking techniques!
LIFETIME ACCESS
Log in to your account from virtually anyplace, and access your courses easily! We strongly believe that people will benefit from unlimited educational possibilities. You have the freedom to learn at your own pace. Learn what you want, when you want with every Mean Green Chef Course. 
CHEF SUPPORT
Our doors are always open! When you have questions we'll help you find the answers. We're always happy to help along the way, sometimes we all need a little extra assistance in the kitchen. That's why we're here! Direct message, e-mail, and community-based support. Ask. We're here for you!
100+ PRINTABLES
100 Printable Cheat Sheets, Charts and Infographics throughout our course, all geared toward supporting visual learning. The detailed and colorful materials help to connect lessons with real-world applications during shopping, prep, and cooking. A fun way to apply what you learn easily!
VIDEO INSTRUCTIONS
Videos increase knowledge and furthering your learning faster. Herbs, spices, oils,  fruits, vegetables, and meat going in depth on 100's of ingredients and cooking techniques. Detailed explanations of individual ingredients, flavor profiles, pairings, and preparation methods.
MEAN GREEN CHEF COMMUNITY
Unite with positive like-minded food lovers, in a food-focused environment! Join the Mean Green Chef Community a private culinary community that connects you with your classmates, food enthusiasts, home cooks, and chefs. With the goal of great dishes through better seasoning!
? opening april 15th 2019 ?
A needed COURSE to flavors and affinities
IntroWeek 1: The X-Factor of Flavor (see below for full course outline)Essence of ElementsWeek 2: The Seasonality and Profiles of FlavorHerbs & SpicesWeek 3: Utilizing Fresh and Dried VarietiesSaltWeek 4: A Key Ingredient in Great Seasoning Fats Week 5: Selecting the Appropriate Flavor Profile + BONUSAcidWeek 6: Enhance Flavor with the Best Pop of AcidSweetWeek 7: Using Sweetness to Bring Balance.UmamiWeek 8: The Savory Taste SensationCheeseWeek 9: Cheeses of the World their Flavor Profiles & Affinities VegWeek 10: Dark Leafy Greens + Vegetables Part 1 of 2 Veg Week 11: The Rainbow of Vegetables Part 2 of 2FruitWeek 12: World of Fruit, Discover how they Enliven a Dish!MeatWeek 13: An in depth Class on All Ingredients Meat. FishWeek 14: The 3 Flavor Profiles of Fish and including a Sustainable Fish GuideShellfishWeek 15: Crustacean and Mollusks, also Including a Sustainable Shellfish Guide Northern European CuisinesWeek 16: Swedish, Irish + British Central European CuisinesWeek 17: German, Polish + HungarianSouthern EuropeanWeek 18: Greek, Italian + SpanishLatin American CuisineWeek 19: Cuban, Mexican + ColombianSouth Asian CuisinesWeek 20: India + MaldivianEast Asian CuisinesWeek 21: Chinese, Japanese + KoreanStarchesWeek 22: Potatoes, Risotto, Pasta, Polenta, Rice, + MoreCooking MethodsWeek 23: Bringing it All Together with the Perfect Cooking Methods and Techniques
? Full Course Outline & Bonus info below ?
I really appreciate your systematic, orderly, and easy approach to learning how to cook a wide variety of dishes.


Jerry H
I actually want to cook a delicious meal that has amazing flavor. I still use recipes, but I've become excellent when creating my own dishes with the knowledge I have. I'm eating healthier and my fridge is stocked with fresh ingredients. I Love it, thank you!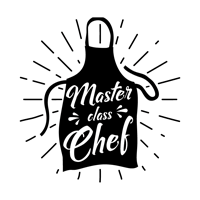 Amanda R
I had a great experience cooking with Angela, her willingness to challenge conventional thinking is greatly appreciated!


Becky C
A wealth of knowledge is shared here, this is not the same tiresome approach to cooking!


Matt L
You're so accommodating, you take the guesswork out of cooking. Supporting me to become a better home chef. Your site is a gem and a game changer, thank you!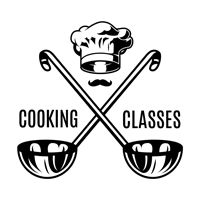 Laura S
You've changed the way we cook and taught us how to use fresh seasonal ingredients, regional oils, herbs and seasonings to get the best flavors!


Alan & Melissa W
Angela, you're turning me into a better cook! I'm Intoxicated with becoming a better home cook and I want to say I'm so impressed with your techniques!!! I love discovering new flavors and cooking methods!!!


Shirley L
Previous
Next
23 weeks 115 + Classes
The Art of Flavor Profiling is organized to deliver you a better understanding of how flavors work collectively. Providing straightforward information on ingredients. Where relevant you'll find the following information…
Seasonality: Ingredients Seasonal Peak(s) winter, spring, summer, autumn
Regions: Where ingredients are grown, farmed or sourced 
Taste: Ingredients Central Taste(s) sweet, sour, salty, bitter
Function: Cooling vs Warming
Volume: Ingredients Relative Flavor  soft to intense
Methods & Tips: Techniques used to prepare the ingredients
Flavor Profile: Compatible Flavor Groups
Avoid: Incompatible Flavors
This is not your standard online cooking class! You'll walk away with a greater understanding of ingredients and how to marry them together for harmonious dishes. It's not recipe based. Will you learn new recipes? YES, absolutely! Collectively my family has been in the recipe creation business for decades and I've been in the kitchen over 35 years. The Art of Flavor Profiling goes beyond recipes. Imparting the knowledge of Flavor, how to apply it and then choosing the best cooking techniques to give you maximum results in every dish!
? Full Course Outline & Bonus content ?
WEEK 1:  INTRODUCTION
A 23-week course with over 115 individual classes, an evolution in ingredient awareness. 
The Magic of Flavor
Understanding the Palate
The Senses of Eating
Strategies of Balancing Flavor
Maximizing Flavor & Pleasure
WEEK 2: ESSENCE OF INGREDIENTS
There are many elements that influence the flavors of all food. Here we take a deep dive on these factors.
Weather
Seasonality 
Growing Regions
Cooking Temperatures
Adaptation + Taste Medium
WEEK 3: HERBS & SPICES 
An exploration of herbs and spices, that gives a greater understanding of world cuisines and how to apply them.
Fresh
Dried
Affinities & Flavor Profiles
Traditional Cuisines 
Info-graphics and Charts
WEEK 4: SCIENCE OF SALT
With the  plethora of salt choices today, we delve into primary and gourmet varieties and their uses.
Varieties 
Regions
History & Origination
Benefits & Uses
Info-graphic Salting Guide
WEEK 5: FATS with NUTS & SEEDS BONUS
From cooking oils used around the world, to nuts and seeds learn to build flavor with properly chosen fats.
Regions & Varieties 
Affinities & Flavor Profiles
Applications
Cooking Temperatures
BONUS NUTS & SEEDS COURSE
WEEK 6: THE MAGIC OF ACID
Acid adds pops of flavor and can cut fat. A major component in elevating dishes to new levels.
Citrus Juice
Vinegar Varieties
Cultured Dairy
Wine & Beer &  Much More
Info-graphics and Charts
WEEK 7: SWEETNESS
Sweetness is not just for desserts! Sweet brings balance to heat and spice, it's the perfect equalizer.
Honey and Beyond
Sweet Vegetable Choices
Affinities & Flavor Profiles
Applications
Info-graphics for Balance
WEEK 8: UMAMI THE 5TH TASTE SENSATION
Umami, a deep savory flavor, the fifth taste joining sweet, sour, salty and bitter, known as the primary tastes.
Deep Dive A to Z Umami 
Affinities & Flavor Profiles
Applications
Sourcing
Info-graphics & Charts
WEEK 9: CHEESES OF THE WORLD
Buttery, rich, and delightful, cheese can make virtually any dish  better. Subtle or complex, cheese adds character.
Milk, Goat, & Sheep Varieties 
History & Regions
Umami Factor
Affinities & Flavor Profiles
BONUS EGG COURSE
VEGETABLES PART 1 OF 2 GREENS (WK 10)
All things green and good, from leafy greens to dark green vegetables. An in-depth look at a diverse group. 
Dark Leafy Greens 
Dark Green Vegetables
Regions & Seasonality 
Affinities & Flavor Profiles
Info-graphics & Charts
VEGETABLES PART 2 OF 2 RAINBOW (WK 11)
The beauty of the rainbow is not only that they are amazing for your health. But they Pack fabulous flavor. 
Red, Yellow, Blue, Purple
White, Tan, Orange, Brown
Affinities & Flavor Profiles
Regions, Seasonality
Info-graphics & Charts
WEEK 12: FRUITS OF THE WORLD
Explore the World of Fruits both Near and Far. Discover Affinities and Flavor Profiles that Excite Dishes!
Fruits from A to Z
Regions & Seasonality
Affinities & Flavor Profiles
Fresh and also Dried 
Info-graphics & Charts
WEEK 13: ALL INGREDIENTS MEAT
Meat is one of those food items that is universally consumed across the globe, with few exceptions. Flavor is gained through the Maillard reaction.
Chicken, Turkey, Goose, Duck
Pork, Ham, Bacon
Lamb, Venison, Bison
Regions, Flavors, & Methods
Info-graphics Cooking Temp
WEEK 14: EVERYTHING FISH
Fish packs a nutritional wallop that can support your mind, body, and skin. In-depth on all things fish, including serving a sustainable table.
Fish A to Z
Sustainable Fish List
Regions, Seasonality & Affinities
3 Fish Flavor Profiles
Info-graphics & Chart
WEEK 15: EVERYTHING SHELLFISH
Here we take a deep water dive into the 2 groups of shellfish; Crustacean and Mollusks. Including serving a sustainable table.
Shrimp, Crab, Lobster + More
Oysters, Scallops, Mussels + More
Sustainable Shellfish List
Seasonality & Flavor Profiles
Info-graphics & Charts
WEEK 16: NORTHERN EUROPEAN CUISINES
The flavors and traditions of the Northern Euro diet. A fare that is largely based on "meat and potatoes", we look at the range of Flavor Profiles and tie them together with sound cooking techniques.
WEEK 17: CENTRAL EUROPEAN CUISINES
In Central Europe, as with most regions, it's strongly influenced by the local climate. Ingredients are most often simple, pork, fish, and pickled foods are largely consumed.
WEEK 18: SOUTHERN EUROPEAN CUISINE 
The Mediterranean, the lands of sun, sea, and olive trees. Incredibly popular and perhaps some of the most familiar foods in the world. A vast selection of some of the most delicious foods.
Italy North and South
 Greece 
Provencal cuisine (France)
Spain
WEEK 19: LATIN AMERICAN CUISINES
Including South & Central America, Mexico, and the Caribbean. Diverse and expansive with the food to match, all of which explode with freshness and flavor.
WEEK 20: SOUTH ASIA CUISINE
Also referred to as the Indian subcontinent. This region is robust with spices, herbs, vegetables, and fruits. A hugely diverse area, with foods that vary considerably. While vegetarianism is a part of the culture, however meat is widely consumed as well.
WEEK 21: EAST ASIA CUISINE
Asia is the largest and most populous continent and home to many cultures. Giving diversity to cuisines with traditional ingredients that unite. Ginger, garlic, sesame seeds, rice, and chilies all play a major role in flavor.
WEEK 22:  EVERYTHING STARCHES
Have played a major role in cuisines worldwide, here we take a look at several of the most popular consumed. Although these starchy foods are most often referred to as "carbs" it's a bit ambiguous as carbohydrates include both starch, sugars and fiber.
Potatoes & Rice
Polenta, Risotto & Couscous
Pasta
Bread, Rye & Barley
WEEK 23: METHODS & TECHNIQUES
A look at the cooking techniques and methods that bring flavor full circle and produce the most delicious results. Tying everything we know about Flavor Profiles together.
Braised & Stewed
Broiled, Roasted, & Baked
Pan Fry, Pan Roast & Slow Cooked
Steamed
Marinated
Raw 
EARLY ENROLLMENT BONUSES
Sign up today and you'll not only save 60% but you'll also be enrolled in our Master Baking Class. OVER $500 in Savings! For LESS than $5.00 a week you'll have access to this invaluable resource for life!
PRICE SLASHED SAVE 60% TODAY
FREE ENTRY TO MASTER BAKING CLASS 23 WEEK COURSE (OPEN AUGUST 2019 a $275 VALUE)
LIFETIME ACCESS 
CHEF SUPPORT
BONUS EGG COURSE
BONUS NUTS & SEEDS COURSE